The Free at 50 Groove Review: Why You Need This Platform for Success as an Online Entrepreneur
Oct 05, 2022
Timing is Everything: A legit product review of my experience with Groove to grow my business.
I first published this product review in January of 2021, 4 months into my blogging life. This is my 3rd update to it, being May 2023. If you're working on building life outside the 9-5, you may be wondering how to effectively select where to invest when it comes to technology to grow your business like website creation, blog and webhosting, video storage, email automation, creating memberships, hosting webinars and more.
Disclosure: As a blogger, I use affiliate links sometimes! I may receive commission from purchases I share, but it does not change your price.
Groove is the answer to all of this... including the "and more!"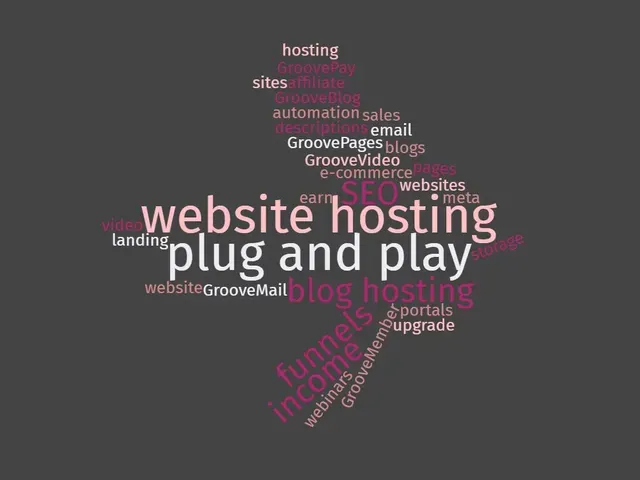 When I first published this product review, the reasons were that I'd had time to 1) dig into my purchase so I was ready to review it and compare it and 2) affirm my affiliate support and partnership with Groove.
SIDE NOTE: You are now reading this post using GrooveBlog on Groove! And it is still free for life as it continues to evolve.
RELATED: If you want to start a blog, download my worksheet for FREE here!
Being authentic as a blogger, online entrepreneur, and affiliate for Groove.
No, this post is not a sales pitch, and not just a product review. It is a nod to my belief in being authentic about this journey to becoming a blogger, and as such, an online entrepreneur.
It's about being authentic in supporting you to grow your business on the journey out of 9-5 life and into entrepreneurship.
My personal ultimate goal: 3 guiding principles based on Tim Ferriss' 4 Hour Workweek:
Leave corporate life for good.
Own my time.
Design my lifestyle.
One of the most valuable assets to all of this: Groove.
TBH, I don't know anyone that cannot benefit from at least the free version. However, do not shortchange yourself. Invest in the paid versions to ensure you have all the tools you need.
Give yourself (and your business) this gift.
What is my reason for getting it?
My friend Kay in Australia told me it was free.
So I jumped online to sign up knowing I would use SOMETHING they offer. And then, boom! I bought the the platinum deal that was available during their beta status, so I am in for life. As I grow my business, I will grow with Groove and use any and all aspects of it I need.
Here is the rundown of why I chose the higher level.
By January of 2021, having had Groove for a couple months, I'd felt the value from the video tutorials (I have so much tech and online learning I need!) and the Facebook group, which has a mentorship program.
Shout-out to Gayanna in Montana, who was my go-to and an expert at building websites. I felt this value all before my blog was moved in April 2021. Pure gold.
Comparing Groove to other platforms.
Blogging.
This blog is on Groove and I used it to create this 6-Step Checklist to Escape the 9-5 and the opt-in to grab it feeds right into GrooveMail!
The ease of creating and updating my blog, including the ability to pop keywords and meta descriptions right into the post settings is amazing.
And NO PLUGINS. With Wordpress.com, you need plugins. That said, there are many reasons you'll find online that share why it isn't sufficient for building a business that earns income.
To upgrade to Wordpress.org (with the goal of upgrading the ability to earn income wiht ads etc.) and get it self-hosted, I'd pay for hosting but also would need plugins for what Groove has built in. Managing multiple plug-ins, upgrades and tech issues with them and so forth, is not something I wanted to deal with.
Outstanding tech support.
I will just drop my quick list of the reasons I love their support system.
1- easy to reach, super-responsive support (email, chat and even a Facebook group for questions)
2- the ability to request future changes and upgrades
3- tutorials and videos galore! (in fact, many expert tech-types have filmed You Tube videos to help you!)
4- they even have LIVE Q&A sessions they record for you to search by topic on Facebook and through your Groove dashboard.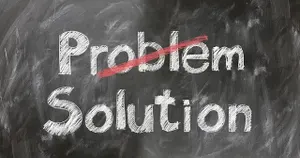 Course creation/memberships.
I knew when I signed up for Groove I may take on course creation. I looked at Kajabi and you can see below testing Groove out was a no-brainer. While working on my new life online, I've met so many bloggers and online entrepreneurs that have spent money on multiple courses and platforms, switching over time.
My one-time investment in Groove was less than 10 months of Kajabi at the cheapest level - it was a STEAL.
Currently, you can have access to membership program creation and video storage (as well as membership portal for your people) at all levels of Groove, including the free level.
If you are growing your business with a membership program, invest in a higher level.
Kajabi: $149/month, $199/month, $399/month (the prices have increased $30-$80 a month, lowest plan to highest, since my last update in October of 2022)
Groove: FREE, $99/month, $299/month (and you get more facets with Groove!)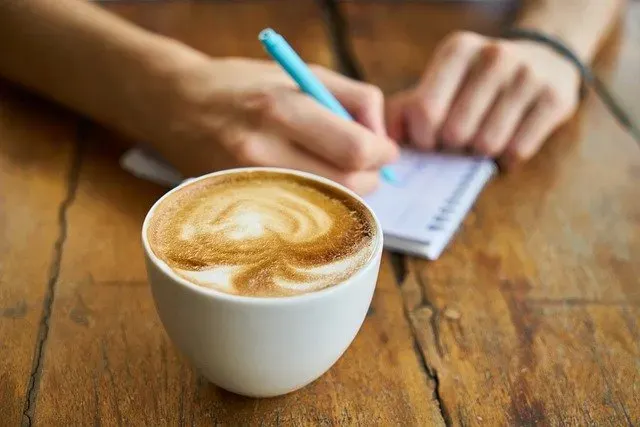 My investment decision.
Going back to Ferriss' 4 Hour Workweek concept of thinking about my worst-case scenario in making my investment decision, getting Groove made sense.
My personal worst-case scenario? It is a learning and networking tool. My best case scenario? I get this blog over to it, the built-in SEO rocks, I use GrooveMail and GrooveMember, and much more.
I had help from Gayanna and Arun, who I met on the Facebook group, and cannot tell you how far ahead I feel for that potential income stream beyond the blog! (Oh and since it's on Groove, I've already paid for hosting with my $1397 investment... no monthly or annual hosting fees!)
While the $1397 lifetime platinum deal is now behind us as Groove is no longer in beta testing mode, they will drop limited-time deals, so grab one if you see one!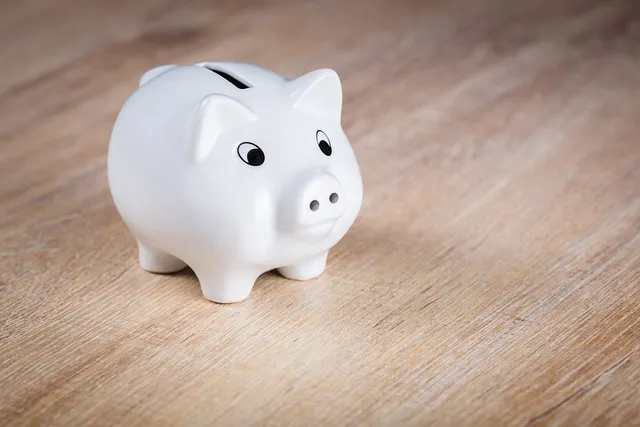 People also ask...4 commonly asked questions
I've seen the questions online, in Facebook groups like mine, and people asking me directly. So let's hit on a few!
Question 1: If I don't know what I'm going to do with my business, should I spend the money?
Yes. At least get the free version!
Truth: Groove is not just for those of you like me, going all-in online right now.
For example, if you aren't going all-in to grow your business online yet, but know you will need some level of email automation, why pay for Mailchimp or Convertkit when you can have up to 500 contacts into GrooveMail?
And you can:
set up opt-ins
create a website with up to 25 pages
have unlimited storefronts with GrooveKart
create and host a blog and more... I mean, really.
It is a no-brainer. You will have access to so many functions at the FREE level as Groove continues to expand: Calendar, webinar streaming, video creation, etc. etc.
All of that said, many of you will benefit from the upgraded plan.
Think about what your business goals are and click here to see all the options with Groove.
By upgrading to $299/month almost everything becomes unlimited!
number of websites and pages, including having custom domains hosted
the amount of membership programs you can create (for courses, VIP programs etc.)
how many videos you can store on Groove (which can be edited with your watermark and links embedded!)
the number of webinars you can keep on Groove
how many storefronts you can display
the number of emails you can send (don't forget you get premium email templates too!)
And of course, there are plans that cost as little as $99/month. You can review your options and select what is best for you.
Question 2: Are there payment options?
Yes.
Quite often, Groove has been offering upgrade opportunities at GREAT prices.
That said, you can save a bit by paying annually, quarterly, or semi-annually.
Question 3: Can I earn income as an affiliate?
Yes.
Anything from $149/month (or $497/semi-annually) up, you get 40% commission.
At the free or $99/month level, 20%.
At the highest levels, you can earn 2nd tier income of 10%. This means that if someone who signs up through you signs someone up they get their percentage, you get 10% and Groove only gets the remainder.
As a blogger, a human, and someone who values being authentic, I only affiliate for products and people I believe in. Using Groove has made me a believer.
I love creating this blog here and having it hosted here! It's so easy to use for blogging. (and I'm always willing to share a screen to show you if it's something you're interested in- book a half hour with me here!)
Question 4: I'm not tech-savvy, do I need to hire someone to help me set everything up?
No.
Of course, you can if you want to!
The Facebook group I mentioned is a gold mine. Not only can you find people who ARE tech-savvy and using Groove at a high level that you can hire, but you can also use their mentorship tab for FREE assistance.
HOWEVER, I am not tech-savvy and using the tutorials is easy! GrooveBlog is also incredibly intuitive (did I mention no need for plug-ins? Yes, I did).
The settings for both the blog itself and individual posts are fill-in-the-blank. There is a spot to type in keywords, create a meta-description (grab the e-book I use here for the basics on SEO!) and drop in photos, embed videos or create links. You can just click on the "publish date" setting to schedule in advance.
The focus is to help you grow your business, not worry about learning how to become a web designer if you want to be a blogger or online entrepreneur of any sort. There are templates for both pages/websites and for creating a blog.
Check out my video overview of Groove: (which I edited and store in GrooveVideo, using the "embed" link to show you below!)
Again, timing is everything.
SIGN UP HERE ---to have it when you need it.
Now is the time to invest and why I've shared my point of view of why you need it as an online business owner!
Cheers to professional freedom and giving yourself the gift of Groove!
Are you enjoying this blog? Use my online tip jar and buy me a coffee!

Photo credit: Groove free stock photos